Home / Archive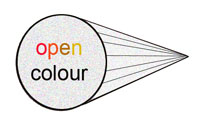 ---
Past Screenings
---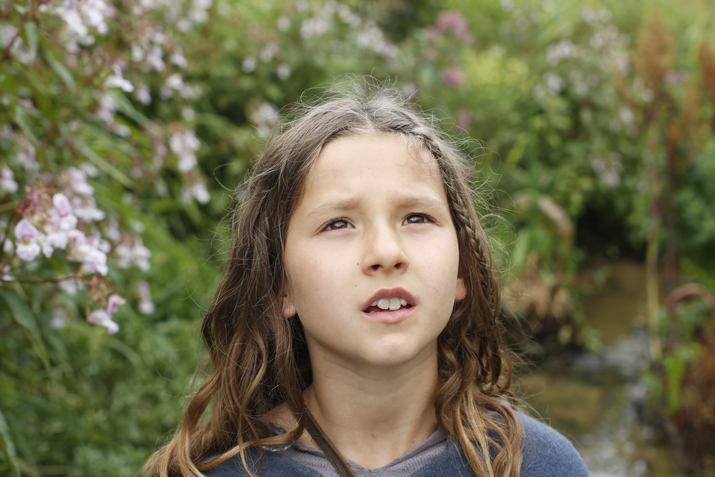 Thursday 21st November at 8:00pm at Fabrica Gallery
Jeannette, the Childhood of Joan of Arc
Jeannette, l'enfance de Jeanne d'Arc
Bruno Dumont / 2017 / 105 mins / French with English subtitles
+ Surrealism and the Maid of Orléans - Intro from Miska Morning
Bruno Dumont (L'il Quinquin) takes another unclassifiable, leftfield turn with this audacious, 15th century-set, speed metal / trip hop musical.
It's 1425, and 8-year-old Jeannette already has the weight of the French nation on her shoulders, as she grapples with matters of the soul, the brutality of war with the English, and an overarching sense of a greater calling. Set to an electronics-heavy score by French metal musician Igorrr, 'Jeannette' follows her early path from faith to fanaticism, aided along the way by head-banging nuns, visions of levitating saints and beautifully off-kilter dancing.
Shot entirely on location in the Calais countryside, Dumont employs a cast of non-actors performing their songs live for the camera, and laces the film with oblique, deadpan mysticism drawn from the works of 19th Century poet Charles Péguy.
"Pitched somewhere between Straub-Huillet and Headbangers Ball, Monty Python and Messiaen, Bruno Dumont's new feature Jeannette marks an unexpected and near-perfect synthesis of the French iconoclast's many disparate interests and obsessions… he's responsible for some of the most exhilaratingly alive cinema in the world right now." Jordan Kronk, Cinema Scope
"This singular musical gloriously combines gorgeous beachside settings, idiosyncratic non-actors, beautifully low-key singing, and heavy metal for one of the most joyous experiences the [Cannes] festival has to offer." Elena Lazic, Seventh Row
Brighton Premiere!
Screening as part of BFI Musicals! The Greatest Show on Screen, a UK-wide film season supported by National Lottery, BFI Film Audience Network and ICO.
---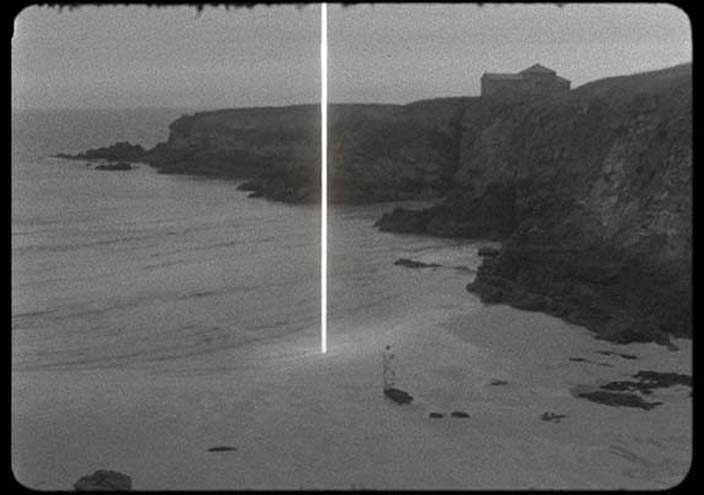 Friday 7th June at 8pm
Iberian Visions: Experimental and Auteur Cinema from Spain
Green Room, Phoenix Brighton, Waterloo Place, BN2 9NB
Open Colour offer a glimpse into current experimental and auteur cinema from Spain, screening a selection of films praised at major festivals and from directors who are making their mark nationally and beyond.
Night Without Distance
Lois Patiño, 2015, SPA/POR, 23 mins
An instant in the memory of landscape: the smuggling that for centuries crossed the line between Portugal and Galicia. The Gerês Mountains knows no borders, and rocks cross from one country to another with insolence. Smugglers also disobey this separation. The rocks, the river, the trees: silent witnesses, help them to hide. They just have to wait for the night to cross the distance that separates them.
'The single best short film in Wavelengths and one of the best films of the year' (Michael Sicinski, MUBI)
http://agencia.curtas.pt/films/show/396
https://cargocollective.com/loispatino
Our Friend the Moon
Velasco Broca, 2016, SPA, 15 mins
Hadji is a disabled young Hindu man who lives humbly, close to the river Ganges. After losing what little he had, he is accepted as a disciple by a strange spiritual leader of Russian origin. This alliance will lead them to some bizarre incidents that will have consequences throughout the other parts of the West.
http://catalanfilms.cat/en/productions/our-friend-the-moon
Aliens
Luis López Carrasco, 2017, SPA, 23 mins
Tesa Arranz, a key figure in the 1980s Madrid scene and the lead singer of the Zombies, has painted over 500 portraits of outer-space creatures.
'A magnificent documentary about one of the most characteristic figures of the eighties in Madrid, and about this decade, its figures (Almodóvar, Zulueta, Berlanga, nobody escapes the memory of Tesa) and this necessity of López Carrasco to construct new narratives from Spain's contemporary history. A fantastic endeavor that wants to rescue the fundamental discourses of a generation that is "now in power, trying to manipulate and control any dissident discourse". This articulation of the personal portrait and the testimony of the social array, is what makes the Spanish filmmaker so special. A VHS treat in 2017 (José Sarmiento Hinojosa, DESISTFILM)
http://offecam.com/aliens/
https://vimeo.com/user5361210
The Entrails
Elena López Riera, 2016, SPA, 16 mins
On a hot and sticky summer afternoon in a town in southern Spain, a woman skins a rabbit with her bare hands, as dogs, children and the elderly look on, entranced by the daily ritual of death.
https://marvinwayne.com/en/las-visceras
https://vimeo.com/user8240549
---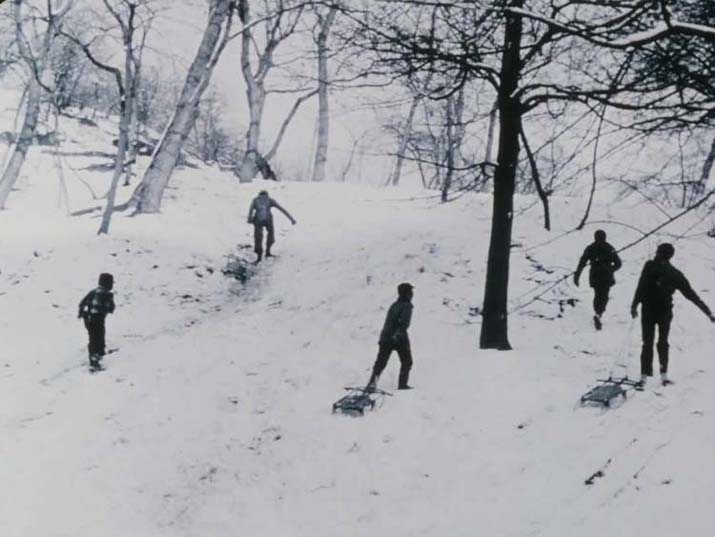 Thursday 9th May 2019 at 8pm
Reminiscences of a Journey to Lithuania
Jonas Mekas, Lithuania/USA, 1972, 82 minutes
Phoenix Brighton, Green Room, Waterloo Place, BN2 9NB

A free screening in tribute to filmmaker, poet and champion of independent and experimental cinema - Jonas Mekas. A Lithuanian, arriving in New York in flight from war-torn Europe, Mekas embraced the city's burgeoning lower east side arts scene - launching magazines and screenings, writing a regular experimental film column for the Village Voice, and founding the Anthology Film Archive. All the while his 16mm Bolex camera was running - his highly personal film diaries recording much of the underground scene from the 1950s to the 80s as well as his own life, creating a unique body of work that is both a record of those eventful years and remarkable film poetry.
Completed in 1972, Reminiscences is a film journey in search of a place to call 'home' - a place to which everybody returns to at some point of his or her life.
Mekas writes, "The film consists of three parts. The first part is made up of footage I shot with my first Bolex, during my first years in America, mostly from 1950–1953. It shows me and my brother Adolfas, how we looked in those days; miscellaneous footage of immigrants in Brooklyn, picnicking, dancing, singing; the streets of Williamsburg.
The second part was shot in August 1971, in Lithuania. Almost all of the footage comes from Semenis1kiai, the village I was born in. You see the old house, my mother (born 1887), all the brothers, goofing, celebrating our homecoming. You don't really see how Lithuania is today: you see it only through the memories of a Displaced Person back home for the first time in twenty-five years.
The third part begins with a parenthesis in Elmshorn, a suburb of Hamburg, where we spent a year in a forced labor camp during the war. After the parenthesis closes, we are in Vienna where we see some of my best friends—Peter Kubelka, Hermann Nitsch, Annette Michelson, Ken Jacobs. The film ends with the burning of the Vienna fruit market, August, 1971."
---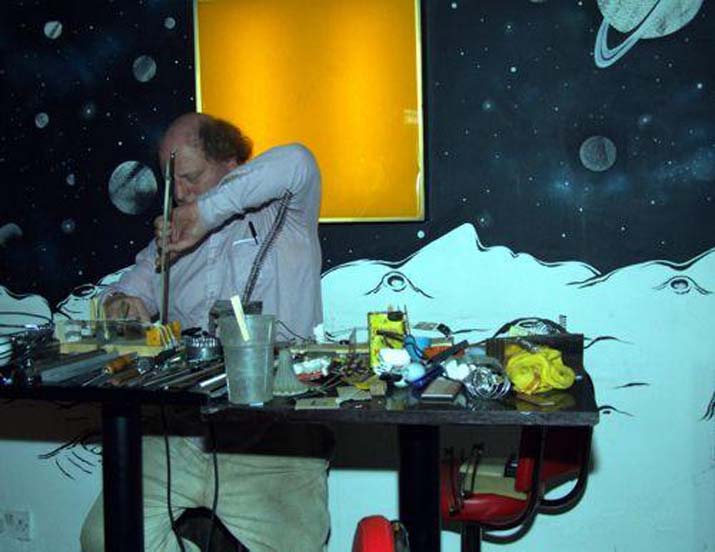 Sunday 28th April 2019 at 12 Midday.
Phoenix Brighton,10-14 Waterloo Place, Brighton BN2 9NB
Adam Bohman: By Biro And Umbrella Spring
Cathy Soreny, 2019, UK, 60 mins

As part of this year's Colour Out of Space festival, a free lunchtime screening of Cathy Soreny's portarit of artist extradinaire Adam Bohman. Adam and Cathy will be here too for a Q+A with Resonance FM's Ed Baxter.
Adam Bohman's entire being is pervaded by collage - from his artworks to his sound works. He magpies and gleans away pedestrian gems, and from his hoard he conjures up a prolific and kaleidoscopic creative output. It's a pure and wonderful compulsion. Filmed within his creative den - his sublimely cluttered flat in Catford - Adam guides us through tabletops overspilling with springs and metal, tottering piles of collages, and cut-up takeaway menus, offering an intimate glimpse into his processes and passions.
---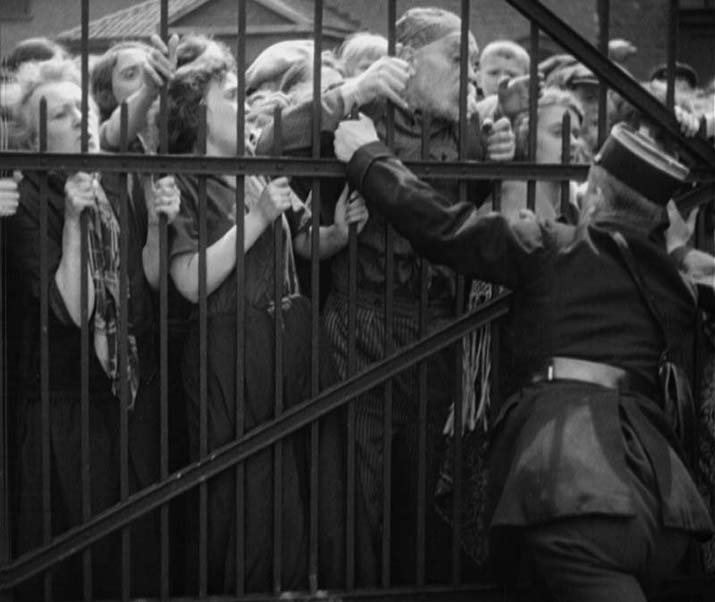 Thursday 28th March 2019 at 7.30pm
in the Friends Meeting House, Ship St, Brighton, BN1 1AF
Kameradschaft
GW Pabst 1931 Germany 88 mins
To mark the eve of the original date of the UK's split from Europe, join us for a special screening of the restored version of Pabst's gripping, internationalist classic.
When a coalmine collapses on the frontier between Germany and France, trapping a group of French miners, workers on both sides of the border defy the orders of their bosses, put aside wartime grudges, and launch a daring rescue mission.
Pabst brings a vivid sense of claustrophobia to this ticking-clock scenario, using sets designed by Erno Metzner to create a maze of soot-choked shafts. No music is used. Instead the remarkable sound design is a whirl of clanking chains, metal against metal and the drone of elevator shafts.
Multiple versions of the film exist; Dialogue spoken in French and German was left unsubtitled in their respective versions at Pabst insistence, highlighting the difficulties in communication between the miners. This new restoration (fully subtitled), reinstates a final bitter coda as the authorities regain control of the border – this was after all, a Germany on the brink of National Socialism.
Inspired by a real-life mine collapse, Kameradschaft (Comradeship) is both an edge of the seat disaster film and a stirring plea for international co-operation. It cemented Pabst's status as one of the most morally engaged and formally dexterous filmmakers of his time.
+ Weekend
Walter Ruttman 1930 Germany 7 min
To open the evening, an early radical experiment in sound collage and audience spectatorship.
Over the course of one weekend in 1930, Ruttman documented the life of Berliners, using a 35mm movie camera while never removing the lens cap - treating the camera solely as the most sophisticated audio recording device of its time. As Ruttman intended, we're screening the film in the dark, allowing the audience to focus on the unique qualities of the sound itself. You provide the images.
---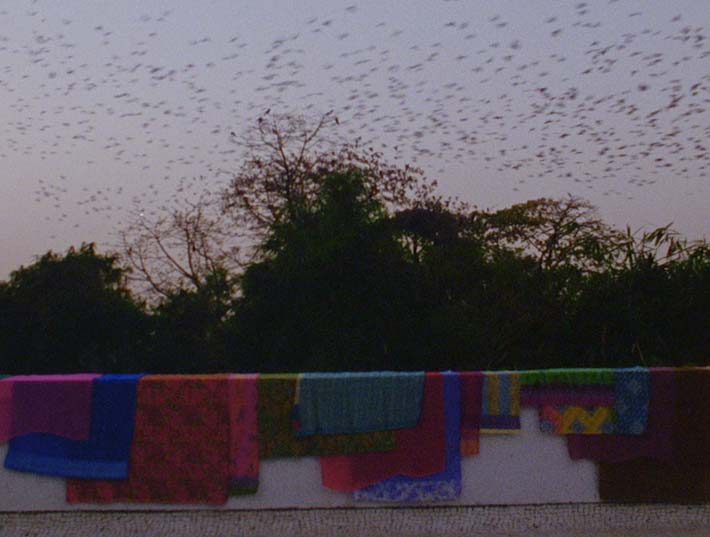 Saturday March 2nd 2019 at 7.30pm
85220 Frames: Animation Special
The Grand Bizarre (Jodie Mack)
+ Live Film and Sounds from F-Ampism + Films from Karen Constance + Lewis Klahr
Phoenix Brighton,10-14 Waterloo Place, Brighton BN2 9NB
We're excited to present the extraordinary new feature by acclaimed experimental animator Jodie Mack, alongside new work from Brighton based artists F-Ampism and Karen Constance, and a short from the couplet series of US master collagist Lewis Klahr.
The Grand Bizarre
Jodie Mack, 2018, USA, USA, 60 mins
The Grand Bizarre is the culmination of Mack's many varied interests and experiments to date. Shot in a dozen countries, the film finds Mack's trademark, colour-coordinated textiles dancing across a variety of exotic locales (India, Mexico, Holland, Morocco, and Turkey represent just a partial itinerary) through a meticulous process of frame-by-frame photography and practical production magic. Playful and propulsive, in Mack's dazzling montage, everyday sources—maps, globes, plane tickets, even back tattoos—reveal both cross-cultural codes and universal truths, bringing this eclectic cinematic travelogue into a seamless dialogue with each viewer's unique worldview. It's all driven by a homemade soundtrack that locates a heretofore unrealized intersection between hip-hop, chiptune, and synth-pop. Top five US films of the year you must see - Sight and Sound!
www.jodiemack.com
Interview with Mack
F-Ampism is the audio-visual solo project of Paul Wilson of improvising sextet Bolide. His work has featured abstracted melodics, hidden everyday exotica, percussive clusters, stop motion animation and destroyed & mutated radio waves. F-Ampism will perform live to a new moving image work.
www.ampism.com
Karen Constance is a Scottish visual and sound artist based in Brighton. Her paintings and collages have been exhibited world wide and featured on numerous experimental album covers, gig posters, fanzines, and private press releases - often with sound artists and musicians she has collaborated with sonically. They can be vibrant, textural, scary and hilarious in equal measures. This is a first screening of new short works in stop motion animation.
Homepage
April Snow
Lewis Klahr, 2010, USA, 10 minutes
A love story about cars, girls, boys and time, carried away by songs from the Shangri-La's and The Boss. Lewis Klahr has been working with collage filmmaking since 1977. In Klahr's work, images from mid-20th-century advertisements, comic books, and other ephemeral talismans of American popular culture are animated to produce what Tom Gunning called 'submerged narratives', in which plots stir just beneath the threshold of perceptibility. April Snow is part of his series of Couplets, organized around the pairing of various pop songs and the theme of romantic love.
"In the age of industrial sound and light, Lewis Klahr makes special-effects movies that are almost insanely artisanal— one man, labour-intensive animations that are at once crude and poetic, blunt and enigmatic, as funny as they are inventive... [He is] the reigning proponent of cut and paste." J. Hoberman, Village Voice
Kelly Sears on April Snow
Interview with Klahr
---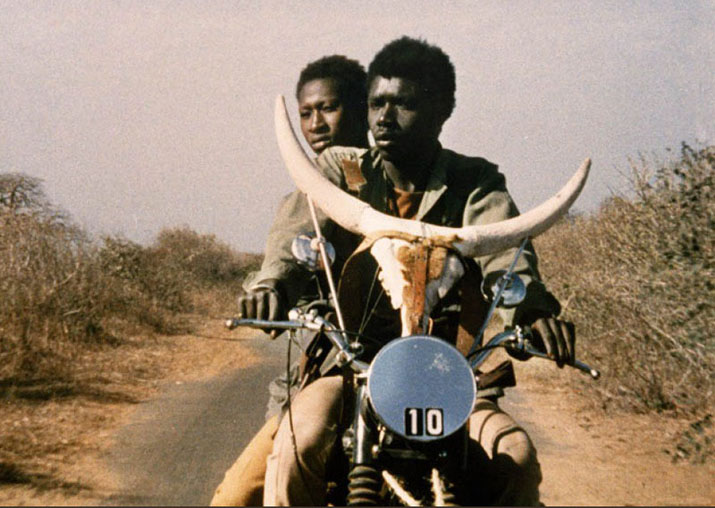 Sunday 24th February 2019 at 4pm
Touki Bouki
Djibril Diop Mambéty, 1973, Senegal, 89 mins
The Attenborough Centre for the Creative Arts, Falmer, BN1 9RA
New restoration from the World Cinema Foundation
Introduced by Dr Estrella Sendra Fernandez
With a stunning mix of the surreal and the naturalistic, Mambéty incendiary debut follows two young lovers as they attempt to flee the dead end clutches of Dakar for an idealised dream of life in Paris. Travelling through the countryside and urban sprawl on a motorbike pinned with a cow's skull, they plan to fund their escape through petty crime and wild schemes, encountering obstacles and visions en route, both real and mystical.
Inspired in part by the French New Wave, Mambety, though only 28 and with no formal film training, captures with raw, visceral energy the clash between folk customs, superstitions and the enforced adoption of European colonial attitudes, in a country seemingly at a crossroads.
Characterized by dazzling imagery and music, a pace that jumps between the manic and meditative, this vivid, fractured portrait of Senegal in the early 1970s, is widely considered one of the most important African films ever made.
In an interview Mambety said 'one must have a mad belief that anything is possible....Cinema must be reinvented each time, and whoever ventures into cinema must also share in its reinvention.'
To introduce the film we are pleased to welcome Dr Estrella Sendra Fernandez, a documentary filmmaker, journalist, lecturer and researcher at Winchester School of Art, University of Southampton, who specialises in Senegalese festivals and African Cinema. She is also part of the curatorial team at Cambridge African Film Festival, which she directed in 2014 and 2015.
Attenborough Centre for the Creative Arts
Touki bouki: Mambéty and Modernity
Restored by The World Cinema Foundation at Cineteca di Bologna/L'Immagine Ritrovata in association with the family of Djibril Diop Mambéty. Restoration funding provided by Armani, Cartier, Qatar Airways and Qatar Museum Authority
---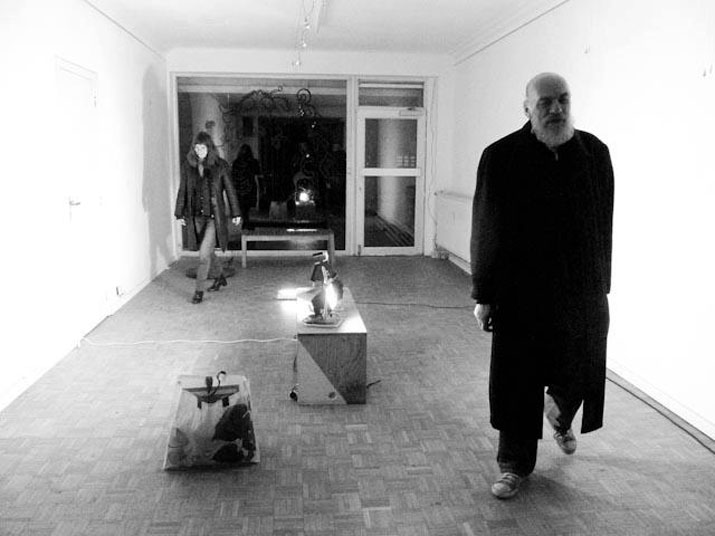 Saturday 26 January 2019 at 7.00pm
Ludo is Fantastic!
Willie Stewart, 2018, Belgium/Ireland, 70 minutes
Willie Stewart in Q+A with Tom Roberts
+ Performances from Unks Of Pleasure + Burbling of the Mich Mind
The Hanover Community Centre, 33 Southover St, Brighton BN2 9UD
Mich first came to prominence in Antwerp's turbulent, underground 70's art scene. He orchestrated mass, Fluxus style performances and released a series of experimental films including Saturnus (1971), a DIY sci-fi transmission from another world shot with a homemade fish eye lens, and Lysistrata (1975), an all nude adaptation of Aristophanes' satire featuring a soundtrack of primal yelling, tape delay, instant sax blasts and de-tuned guitar.
A painter, sculptor, holographer, musician, and performance artist, Mich has worked across all artforms for over five decades, and collaborated widely with artists including Thurston Moore, Sigtryggur Berg Sigmarsson, Dennis Tyfuss, Jennifer Walshe, Blood Stereo, Wataru Kasahara, Kiyoharu Kuwayama, Burial Hex, The Joyous Cosmology, Syed Kamran Ali, Pascal Nichols, Roman Nose, Blue Yodel, Mama Bar, Kommissar Hjuler and more!
Through a mix of archival footage, interviews with family and friends and fly on the wall filming, Ludo Is Fantastic immerses us in the 'Mich Dimension.' We're very pleased to welcome director Willie Stewart for a Q+A hosted by Tom Roberts. UK Premiere.
Opening the evening two short performances from
Unks Of Pleasure
Duncan Harrison and Maureen Hallomas tap into to the Zodiac mind melt and heavy AV seance from the deep web.
Burbling of the Mich Mind
Brighton improv old hands James Parsons & Al Strachan sit down with Karen Constance & Dylan Nyoukis and try and envisage the state of Ludo Mich's mind while keeping the lizards at bay.
---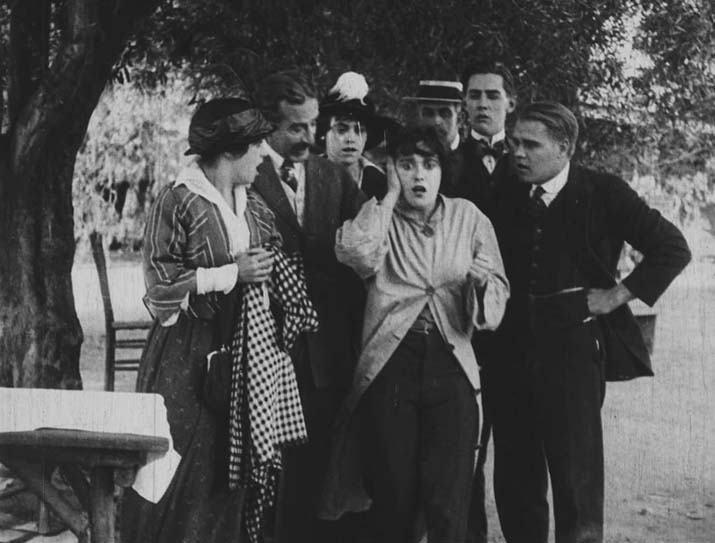 Sunday 20th January 2019 at The Regency Town House, Hove, BN3 1EH
The Marvellous Mabel Normand

We're getting 2019 underway with a special screening of short films from the trailblazing, unsung pioneer of screen comedy Mabel Normand. Normand was the irrepressible spirit of early Hollywood, an extraordinary comic performer who starred in at least 167 shorts and 23 features - from the anarchic two reelers of Mack Sennett's Keystone company to the more sophisticated comedies of the 1920s.Theatrically untrained, her understated acting style seems wholly contemporary. She also directed her own films, ran a production company, did her own stunts, possibly threw the first on screen pie, and worked with the best – including, in this programme, Charlie Chaplin and a young Oliver Hardy. But make no mistake – Normand's captivating on screen presence made her absolutely the star.
As a moral panic swept 20s Hollywood Normand found herself caught up in scandals that would see her sidelined by the industry. Now, as part of the British Film Institute's 'Comedy Genius' tour, this collection of short films brings Normand back into the spotlight. It includes Mabel's Blunder (1914), Mabel's Dramatic Career (1913) and His Trysting Place (1914) and Should Men Walk Home? (1927), each with a newly commissioned score by The Meg Morley Trio.
---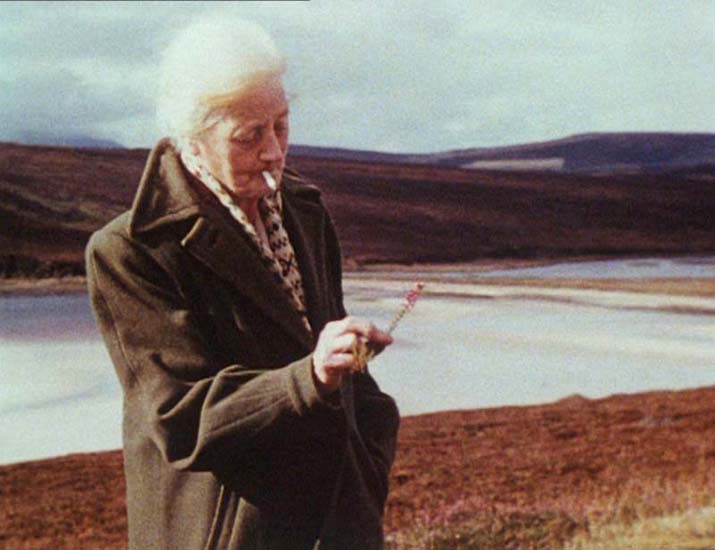 11th November 2018 at 7pm - Sallis Benney Theatre
Where I Am is Here - Films from Margaret Tait and Friends.
With Marie Menken, Ute Aurand, Annabel Nicolson and Joanna Margaret Paul.
A poet, a defiantly independent filmmaker, an artist of unique and extraordinary vision – the great Margaret Tait would have been 100 on November 11th 2018. We're celebrating her centenary with a special programme featuring new restorations of Tait's film poems, alongside rare 16mm screenings from artists working in the tradition of intimate, first person cinema.
Tait once said of her films, that they are born "of sheer wonder and astonishment at how much can be seen in any place that you choose…if you really look."
'Scottish film-poet Margaret Tait produced an exquisite body of work combining poetry, portraiture, music, ethnography, and animation. She studied filmmaking in Rome during the height of Italian neorealism before returning to Scotland in the early 1950s, where she found inspiration in the contrasting daily rhythms of Edinburgh and the Orkney Islands. In an early jewel of a film, A PORTRAIT OF GA (1952), Tait cut together birdsong and snippets of Orkney lore with shots of her mother and the rugged island landscape to produce a startlingly poignant impression of family andplace. She explored similar themes in later films like WHERE I AM IS HERE (1964), COLOUR POEMS (1974), and AERIAL (1974) – each screening tonight - reflecting on the passage of time while attending to the details of everyday life.' (Amy Beste)
Part of CineCity 2018
---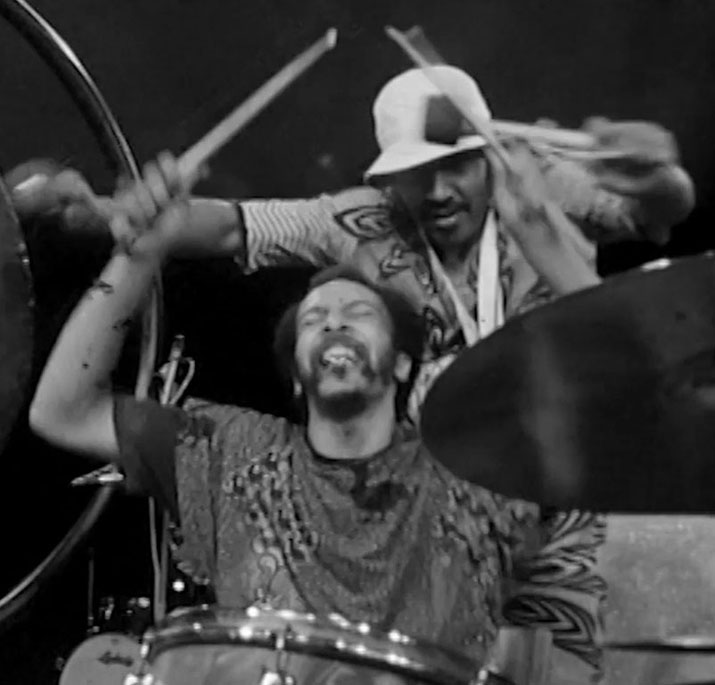 Friday 19th October 2018 at 7.30pm at the Sallis Benney Theatre, Brighton
Milford Graves Full Mantis
Jake Meginsky + Neil Cloaca Young / USA / 2018
The first ever feature-length portrait of renowned percussionist, thinker and creative dynamo Milford Graves, a suitably free-flowing exploration of his kaleidoscopic creativity and relentless curiosity.
Graves has performed internationally since 1964, both as a soloist and in ensembles with such legends as Albert Ayler, Giuseppi Logan and Sonny Sharrock. Graves tells stories of discovery, struggle and survival, ruminates on the essence of "swing", activates electronic stethoscopes in his basement lab to process the sound of his heart, and travels to Japan where he performs at a school for children with autism, igniting the student body into an ecstatic display of spontaneous collective energy.
Oscillating from present to past and weaving intimate glimpses of the artist's complex cosmology with intense performances from around the globe, Milford Graves Full Mantis features a 77-year-old polymath who is anything but ordinary, and shows no signs of slowing down, in a documentary as radical as his music.
'Stunning...a captivating sound poem.' - The New York Times
'An exquisite music film and an example of how vital documentaries about music, art, life and the creative process are when created with passion and imagination.' - The Quietus
'A riveting experience whether you're familiar with Graves or not' - The Wire
---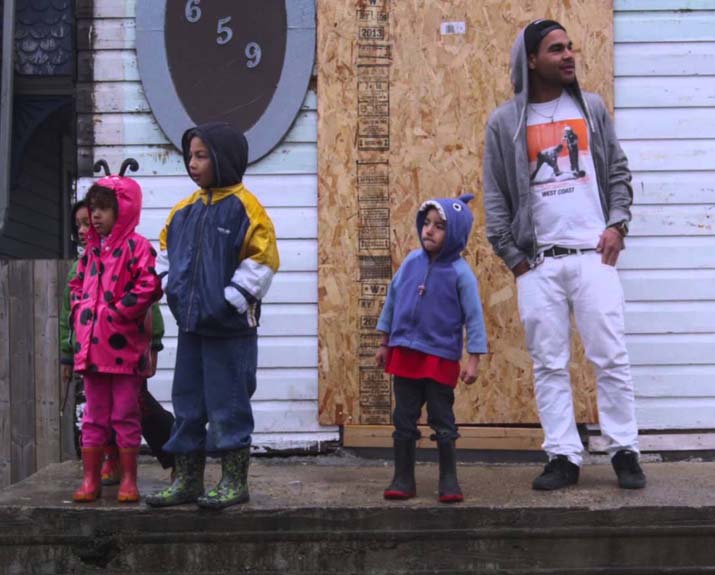 Thursday 28th September 2018 in The Friends Meeting House, Brighton
88:88
Isiah Medina, Canada, 2015, 65m
One of the most acclaimed and hotly debated experimental films in recent years, Medina's debut is a fragmented, digital diary exploring ideas of time, love, philosophy, poverty and poetry.
88:88 follows Medina and friends through a densely layered montage of notes, sketches, reality and re-enactments, edited from a variety of sources and formats. 'Converting the flashing 88:88 clock - the reset display that appears when power is restored to dwellings - into an equation of love and infinity, Medina's film seeks to explore alternate ways of being, resulting in one of the most unique representations of class and race in Canadian filmmaking and sounding the arrival of a fresh new voice.' TIFF
'A bold debut feature that audaciously rethinks the possibilities and language of cinematic form. A powerful and original new voice has been discovered.' - Sight & Sound
---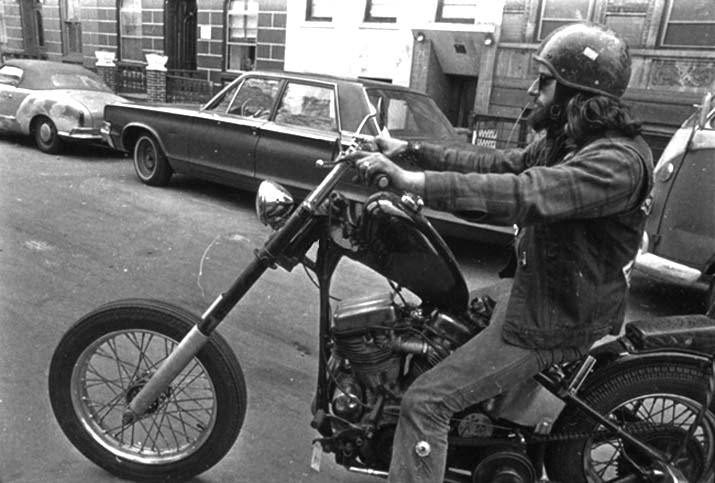 Friday June 16th at Phoenix Brighton
Dawn Breaks Behind the Eyes:
Experimental Summertime Special
Ciao Bella
Betzy Bromberg, 1978, USA, 13 mins, 16mm
A heated, summer-in-the-city excursion into the streets, strip clubs and low rent apartments of late 70s, pre-Giuliani NYC. 'Verite footage of Lower East Side bikers, Times Square topless dancers, and Coney Island crowds achieve a highly charged atmosphere of manic exhibitionism.' J. Hoberman / Art Forum.'In Ciao Bella, Bromberg shows us a world of crowded New York streets and hauntingly empty interior spaces, graced briefly by wisps of childish energy and the provocation of nearly naked women. She deftly contrasts such vibrant exuberance with a sense of devastating loss, and the effect is at once brazenly personal and incredibly powerful. Unfolding desire merges with the ever-present reality of the threat of losing what you love' Holly Willis, IFilm
The Day Before the End
Ang Araw Bago ang Wakas
Lav Diaz, Philippines, 2016, 16 mins
It's 2050 and passages from Shakespeare are recited by non-actors in a nocturnal city awaiting the onslaught of a raging tempest.
Diaz is one of the most exciting artists in contemporary cinema. His sprawling sagas of Philippines tumultuous, recent history are epic in scope, while bracingly intimate in style, challenging notions of storytelling and how cinema gives images and sound to voices unheard.
Winner of the Principle Prize at Oberhausen, the Jury said it's 'a work of political urgency. Made by an artist known for works that unfold over many hours, this short film is both elaborate and succinct.'
Vivir para Vivir / Live to Live
Laida Lertxundi, 2015, USA, 11min, 16mm
Opening with a quote from Argentinean writer Adolfo Bioy Casares - 'If I want to remember what happened on this trip, what should I do?', Lertxundi's search for answers takes us from sparsely populated mountain regions via Lertxundi's ECG recordings to Tashi Wada's sine waves - all the while it's the filmmaker's body itself that shapes image, sound and colour.
Laida Lertxundi is a Spanish filmmaker and artist living and working in California. Her films, shot in and around Los Angeles, are self reflexive, enigmatic and intensely beautiful. They read like subtexts to stories waiting to be told.
Wayward Fronds
Fern Silva, 2014, USA, 14 mins
Nature's outlaws have begun to take over, engulfing and taming civilization after centuries of attack, forcing humans to adapt and evolve. Wayward Fronds references a series of historical events that helped shape the Florida Everglades, while fictionalizing its geological future and its effects on both native and exotic inhabitants.
'New York based Fern Silva is a contemporary master of 16mm filmmaking. His works reach toward exciting new cinematographic languages while embodying committed engagement with the troubled, bewildering and at times exhilarating complexities of globalism. Driven by curiosity and memory - and drawn to myth, folklore and mysticism - his films explores narrative, ethnographic and documentary forms while elaborating a strong personal and poetic cinematic vision.' SF CinemathequeFern Silva Homepage
Ai - Ye
Ian Hugo, 1950, Mexico, 22 mins, 16mm
A rare screening of Hugo's first film, a free-form kaleidoscope of colour, sound and image, shot largely from the prow of a boat journeying along the Pacific Coast of South America - through sleeping villages and tropical lagoons to the mouth of a volcano in the clouds. The hypnotic soundtrack of chants and drums was improvised as the film unrolled by Ozzie Smith and recorded by electro pioneer Bebe Barron. Interpreted by Anais Nin as the universal story of mankind's voyage, Hugo says 'I used documentary footage as a starting point, and I showed their gradual transformation into dream - the language of multiple dimensions of our inner world.'
Blue Loop, July
Mike Gibisser, USA, 2014, 5 min

Chicago's summertime blazes, unanchored. Part of Gibisser's series of night time long exposures, BlueLoop, July focuses on a long-standing celebratory tradition in one of Chicago's lower west side neighbourhoods. By leaving the camera's shutter open for seconds at a time, the film transforms a summertime spectacle into a dazzling, light-trace animation.
Summer Tape
Jeff Keen, 1999, UK, 7 Mins, Cassette
While the late, great Brighton based experimental filmmaker is best known for his dense, hyper-kinetic pop culture animations, this short audio piece reveals another aspect to his work. Summer Tape is drawn from a collection of field recordings Keen made by leaving a cassette recorder running to capture a Nightingale singing in the overgrown gardens outside his studio. As you listen, through a haze of cassette static, the environment itself falls into focus.
---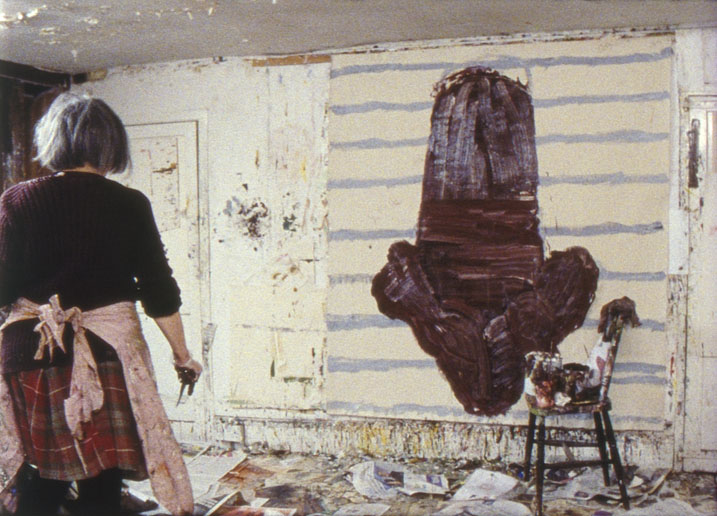 Thursday 18th May at 7.30pm in the Friends Meeting House, Brighton
What Means Something
Ben Rivers, UK, 2016, 66 minutes.
We're excited to welcome back to Brighton one of our favourite filmmakers - Ben Rivers will be here to introduce What Means Something, his warm, immersive portrait of the painter Rose Wylie. Filmed at her remote home/studio in Kent over the course of a summer, it's a joy – a celebration of art, friendship and the working of two creative processes on either side of the camera.
Just as Wylie's house is a living repository of her working methods, the film lays bare Rivers' own artistic approach. Through candid conversations and observing Wylie as she works on large-scale canvases, drawings and watercolours, we're offered a rare insight into the process of image-making for painter and filmmaker alike.
Rivers said of the film, 'I met Rose a few years ago and we got along well. I went to visit her studio and she watched some of my films. Happily she liked them. So I asked her if I could make a film about her and she agreed. The film, finally, is a meeting between two friends.'
---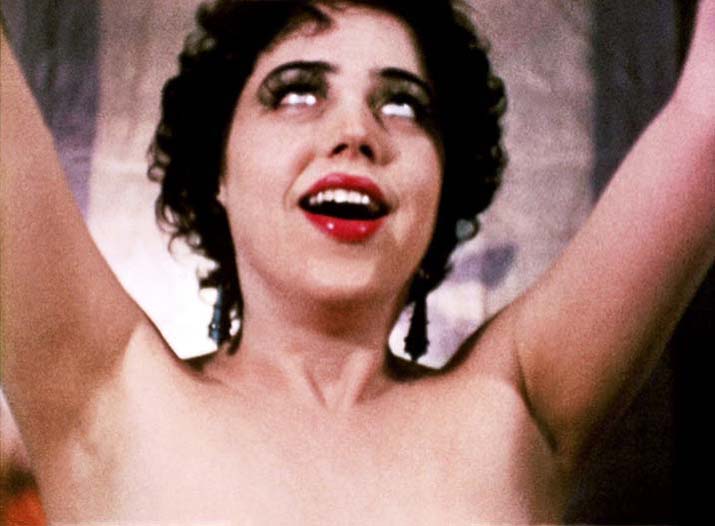 Thursday 20th April 2017 at Phoenix Brighton - Main Gallery
Every Man Every Woman is a Star
+ Live Soundtrack from Lizzy Carey and Tim Wilton
Hollywood's hidden reverse – the Dream Factory as re-imagined by American underground cinema
1928 - 1966.
Outer and Inner Space
Andy Warhol, 1966, USA, 33 mins, Twin Screen 16mm
One of Warhol's most intense films is also his earliest experiment in double screen cinema. Outer and Inner Space features factory superstar Edie Sedgwick in a loose conversation with her own videotaped image. Sedgwick had risen to overnight, underground fame chain-smoking as a last minute extra in Vinyl (1965) – Warhol's adaptation of Clockwork Orange. In Outer and Inner Space, however, her cool is broken and she is never less than animated - laughing, frowning, critiquing, performing, but also increasingly unnerved by her own pre-recorded video self.
Both 16mm reels runs for 33 minutes and are played side by side; What you see is the incredible presence of Sedgwick x 4 - alternating video/film, video/film. The soundtrack itself is largely inaudible with only isolated phrases ('We had better times than anybody else,'' ''I don't believe it') emerging from the layers.
'Outer and Inner Space' is one of Warhol's great portraits -- a masterpiece of video art made before the term even existed'. J Hoberman / NY Times. You can read Hoberman's full article on Sedgwick and the background of the film here
Puce Moment
Kenneth Anger, USA, 1949, 6 mins, 16mm
From its dazzling opening cascade of dancing gowns through to a mysterious journey on a floating couch, we follow the reveries of a reclusive Hollywood starlet played by Yvonne Marquis. Often overlooked as a fragment of an unfinished feature, Puce Moment is in itself perfect Anger – a marvel of colour and composition, lighting and shadow, dream and ritual, juxtaposed by two amazing lo-fi songs given to Anger by Jonathan Halper - 'Yes I am a hermit and ecstasy's my game…'
Little Stabs at Happiness
Ken Jacobs, USA, 1960, 15 mins
Meanwhile in the rundown tenements and on the rooftops of Williamsburg, Brooklyn, Jacob's early short captures his friends Jack Smith and Jerry Sims at play - both effortlessly exuding a wayward, all star exuberance against the everyday. 'Material was cut in as it came out of the camera, embarrassing moments intact. 100' rolls timed well with music on old 78s. I was interested in immediacy, a sense of ease, and an art where suffering was acknowledged but not trivialized with dramatics. Whimsy was our achievement, as well as breaking out of step.' Ken Jacobs
Life and Death of 9413: A Hollywood Extra + Live Soundtrack from Lizzy Carey and Tim Wilton
Robert Florey and Slavko Vorkapich, USA, 1928, 11 Mins
Made on shoestring budget and shot in Vorkapich's kitchen using odds and ends – paper cubes, cigar boxes, tin cans, refracted light and stop motion cutouts, 'Life and Death…' tells the story of the fall and heavenly redemption of a hapless young actor chewed up by the Studio system. Florey and Vorkapich's DIY take on German Expressionism became an unexpected mainstream hit thanks to its championing by the likes of Charlie Chaplin. We're very pleased to welcome artists Lizzy Carey and Tim Wilton who will rework the film and create a new, live soundtrack.
---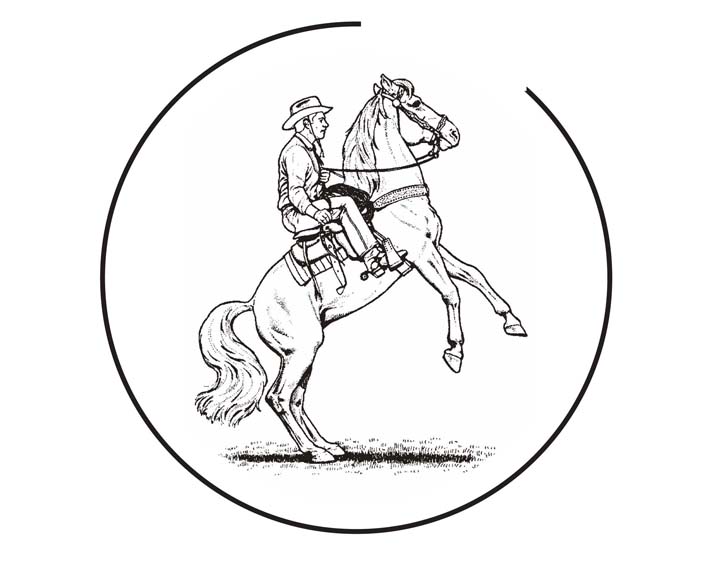 Friday 7th April 2017 at Phoenix Brighton - Main Gallery
Solid Light Landscapes
With live performance from Lorah Pierre
Join us for a programme of rare, experimental 16mm screenings, re-enactments and performance that upend and play with our expectations of how we percieve cinema. Includes Anthony McCall, the Western ideal, paper planes, the original (and best) flicker movie and Lorah Pierre.
Line Describing a Cone
Anthony McCall, 1973, USA, 30 mins, 16mm
McCall's first, groundbreaking 'solid light film' was produced in August 1973 shortly after a move to New York from London. The film begins as a luminous, pencil thin line of light cuts through a projection space filled with smoke (originally from cigarettes). Over 30 minutes, as McCall's hand animated line marks out a circle, a full, three-dimensional conical form emerges in the darkness. The traditional focus on the screen is abandoned - the audience is free to move around - each viewing position revealing a different aspect. Merging the realms of film, sculpture and performance, Line Describing a Cone is still - over forty years on - a unique, profound, collective experience. 'No other film gives its viewers an experience of cinematic space like this one…It is astonishingly beautiful.' Scott MacDonald
Robert Davis and J. Robert Parks on viewing Line Describing a Cone
Tate Notes 8 / Interview with McCall
Hell's Angels
Ernst Schmidt Jr, 1968, Austria, 10 mins, 16mm
Though largely overlooked by film academia, Schmidt Jr. left behind a fascinating, multifaceted body of work that includes experimental documentaries, expanded cinema and a feature length drama. This is his homage to Howard Hughes' 1930's WW1 aviation epic of the same name. Schmidt's interactive short replaces Hughes' on screen fighter planes with off screen paper planes. Material will be provided or feel free to prepare your own Fokkers and Spitfighters before hand.
Arnulf Rainer
Peter Kubelka, 1960, Austria, 6 mins, 16mm
Composed only of cinema's purest elements of light and darkness, sound and silence, Arnulf Rainer remains one of the most radical achievements in film history. For six minutes and 24 seconds the film's ever-changing metrical variations of transparent and black film frames, deafening white noise and relative silence, are dazzling, roaring, darkening...even soothing. Screening on 16mm – Kubelka has never sanctioned any his films for use on digital format. 'I lost most of my friends because of Arnulf Rainer' Kubelka.
Song of Rio Jim
Maurice Lemaître, 1978, France, 6 mins, 16mm
Lemaître is an artist, filmmaker, painter, writer and libertarian poet born in Paris in 1926. The Song of Rio Jim pays tribute to Ince and to Hart, ancestors and creators of the Wild West genre. Its classic cowboy narrative is imageless and played out in sounds that prompt the spectator to create their very own vision of the greatest Western ever filmed.
Hardware Electronics, Material and Sound - Lorah Pierre
Pierre is a sound and light artist working with recycled materials, self-built hardware, hacking and circuit bending. She has collaborated with scientists, performers and musicians and is the founder and curator of The Experimental Sounding Board, a live platform for collaboration between sonic and visual modes of improvisation
---


CineCity + LUX + Open Colour Present
Thursday 24th November at 7pm
Sallis Benney Theatre
Shoot Shoot Shoot
London Film-Makers Co–op 50th Anniversary and Book Launch
Introduced by Mark Webber.
The LFMC was founded in October 1966 as a distributor and film laboratory for avant-garde cinema. Within this unique facility, film-makers were able to control every aspect of the creative process. Many explored the material aspects of celluloid, whilst others experimented with multiple projection and performance-based 'expanded cinema'. This artist-led organisation asserted the significance of British work internationally, and anticipated today's vibrant culture of artists' moving image. Tonight's programme features rare single, double and triple projection 16mm films by Malcolm Le Grice, Lis Rhodes, Jeff Keen, Guy Sherwin, Gill Eatherley, Annabel Nicolson and others.

Berlin Horse – Malcolm Le Grice (2 screen)
Dresden Dynamo - Lis Rhodes
Mario Movie – Jeff Keen
At The Academy – Guy Sherwin
Hall – Peter Gidal
Slides – Annabel Nicolson 12 min (18fps)
Play (2 screen) – Sally Potter
Diagonal (3 screen) - William Raban 5
Hand Grenade – Gill Eatherley (3 screen)
Shoot Shoot Shoot: The First Decade of the London Film-Makers Co-operative 1966-76' (LUX, 2016), edited by Mark Webber, has been published by LUX to celebrate the LFMC's 50th anniversary, it brings together texts, interviews, images and a large number of archival documents in exploring the history of the early years of the organisation.
---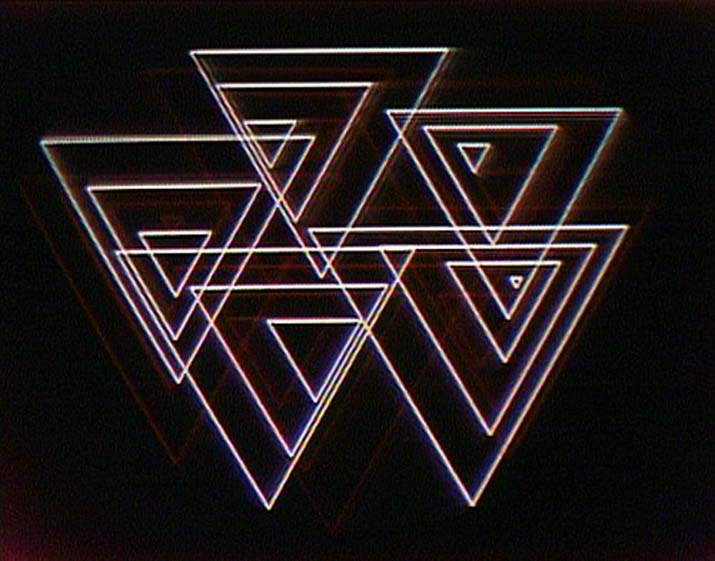 Thursday 3rd November at 7.30pm
Fabrica, 40 Duke Street, Brighton.
Chromasonic Feedback
A selection of short abstract films which involve electronic music soundtracks, including several rarities and two world premieres that push abstraction and electronic sounds into the realm of psychedelic experience.
Join us for the first screening in over 50 years of the rediscovered FC Judd 8mm cine footage of his Chromasonics invention, plus the first UK screening of one of the earliest films to feature a Moog synthesizer score; both the film and music created by US composer Andrew Rudin in 1967. There'll be two new Ian Helliwell video feedback films with Hellitron generated soundtracks and MORE!
Programmed and Introduced by Ian Helliwell
---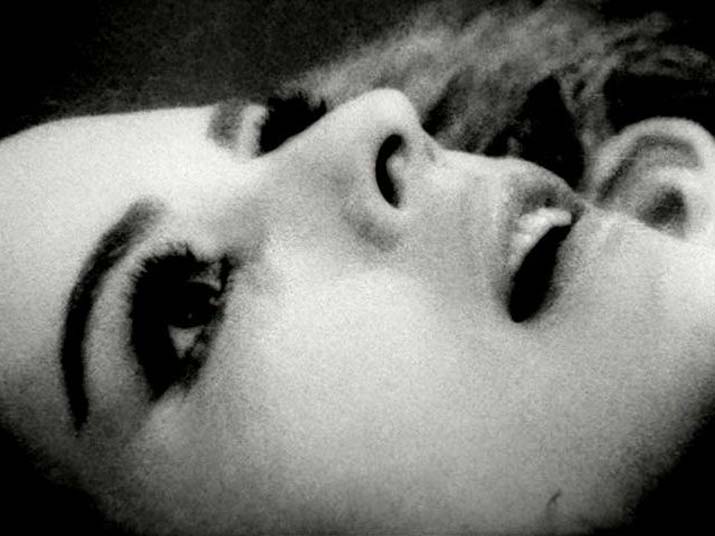 Wednesday 28th September at 7.30pm
in the Friends Meeting House, Ship St, Brighton, BN1 1AF
Vampir - Cuadecuc
Pere Portabella, 1970, Spain, 67 minutes
Filmed on set during the shooting of Jess Franco's 'El conde Drácula / The Count Dracula', Vampir - Cuadecuc is both a rapturous, dreamlike reflection on the conventions of horror cinema and covert political allegory. Portabella dismantles Franco's film in two ways: On the one hand, he eliminates colour in favour of lush, high contrast black-and-white images, on the other, he replaces the on-set audio track with a fabulously dissonant soundscape by Catalonian modernist Carles Santos. It all adds up to a poetic alchemy in which Portabella transforms one of Jess Franco's lesser efforts (and we're fans) into one of the most beautiful movies ever made about anything.
"The first word in the title of Pere Portabella's ravishing 1970 underground masterpiece, made in Spain while General Francisco Franco was still in power and shown clandestinely, means both 'worm's tail' and the unexposed footage at the end of film reels. The film is a silent black-and-white documentary about the shooting of Jesús Franco's Count Dracula, with Christopher Lee, that becomes much more: the high-contrast cinematography evokes deteriorating prints of Nosferatu and Vampyr, and the extraordinary soundtrack by composer Carles Santos intersperses the sounds of jet planes, drills, syrupy Muzak, and sinister electronic music, all of which ingeniously locate Dracula and our perceptions of him in the contemporary world. Moving back and forth between Franco's film (with Dracula as an implicit stand-in for the generalissimo) and poetic production details, Portabella offers witty reflections on the powerful monopolies of both dictators and commercial cinema. The only wordsheard are in English, spoken by Lee and written by Bram Stoker." Jonathan Rosenbaum
---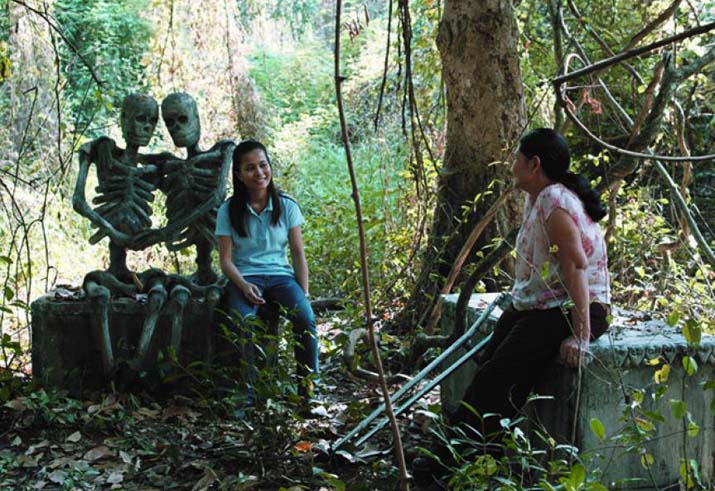 Wednesday 10th August at 8pm
at Fabrica, 40 Duke Street, Brighton, BN1 1AG
Cemetery of Splendour
Apichatpong Weerasethakul
Thailand/UK/France/Germany/Malaysia | 122 minutes | 2015
The latest masterpiece from visionary Thai auteur Apichatpong Weerasethakul is, like his beguiling Palme d'Or winner 'Uncle Boonmee Who Can Recall His Past Lives', a transfixing, enigmatic work of restrained "magical realism" that delivers the mythical and mundane in equal, hushed tones.
In 'Cemetery of Splendour', a unit of soldiers have succumbed to a mysterious sleeping sickness. A young medium acts as a go between using her psychic powers to help visiting family and friends communicate with their comatose loved ones. As events unfold she begins to suspect the soldiers' enigmatic syndrome links them to an ancient burial ground that lies beneath their makeshift clinic.
Mesmerising and gently humorous, 'Cemetery of Splendour' is a sublime fusion of history, memory, mysticism and socio-political allegory.
Top 10 film of 2015 for Sight & Sound, Cahiers du Cinema, and Cinema Scope. Brighton Premiere!
---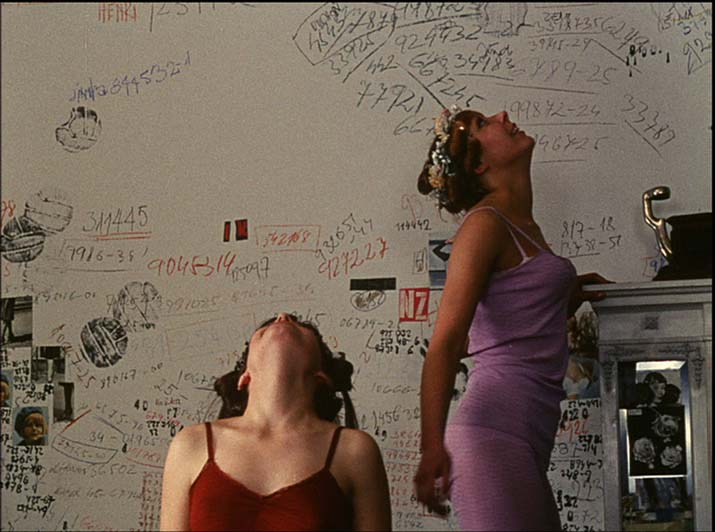 Dreamland and Open Colour Present
Sunday 24th July at 7.30pm
at 88 London Rd, Brighton, BN1 4JF
Daisies + Artificial Paradise + Accent Grave on Ananas
Czech Surrealism and Cinema - intro from Miska Morning

Daisies
Vera Chytilová, 1966, Czechoslovakia, 76 mins
Two young women, Marie 1 and Marie 2, deciding that the world is irrevocably corrupt, run amok through a series of exuberant, anarchic adventures – drinking, feasting, trashing apartments and goading aged would-be suitors. Fifty years on, Daisies remains an amazing explosion of absurdist humour, lurid frame tinting, deep eyeliner and proto-feminist politics. A milestone of the 'Nová Vlna', Chytilová's masterpiece was banned by the Czech authorities till 1975 for 'depicting the wanton'.
'A film that incites radical fantasies and exults in the dream of a repressive social order being destroyed. It's a trip, a surreal manifesto, a joy to behold' Telegraph
"One of the great outpourings of cinematic invention in an age of over-all artistic liberation …a dazzling, bewildering catalogue of visual effects." The New Yorker
Artificial Paradise (Chick Strand, 1986, USA,13 min) / 16mm screening
Strand is a major West Coast filmmaker whose pioneering work combines elements of documentary, ethnographic and experimental cinema. 'Artificial Paradise' is one of her boldest experiments – an ecstatic, hypnotic visual encounter aiming to collapse the distance between filmmaker and subject.
Accent Grave on Ananas (Tamara Henderson, USA/Canada 2013 3 mins) / 16mm screening
We're on paradise beach with pineapples, but still no one's answering the phone. A full three-minute slice of gorgeously flawed pop perfection. Henderson's gleeful free associations and in-camera choreography sculpt a dream landscape from signs of waking life. . Thankyou Rodeo Gallery for this print.
---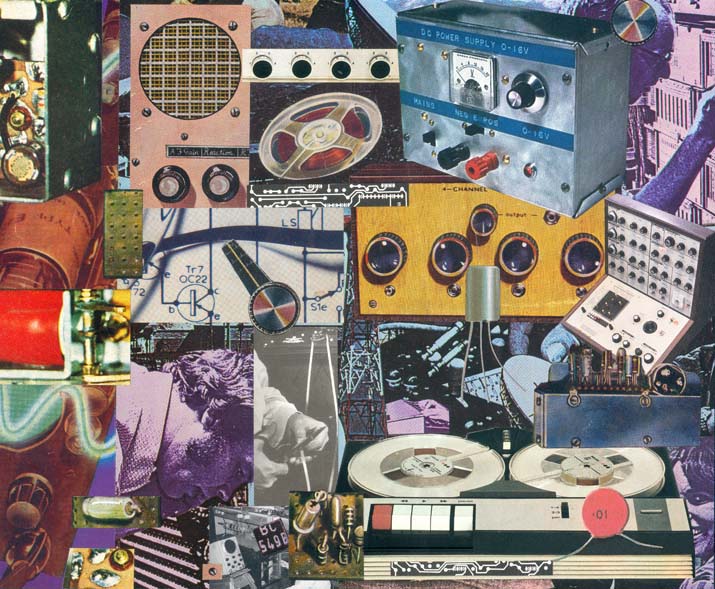 Thursday 16th June at 7pm
at Fabrica, 40 Duke Street, Brighton, BN1 1AG
Tape Leaders - Book Launch + Short Films
To celebrate the publication of Ian Helliwell's Tape Leaders - A Compendium of Early British Electronic Music Composers, this event combines a programme of short films with electronic music soundtracks, plus a talk and discussion with several of the composers featured in the book.
Tape Leaders is a comprehensive reference guide for anyone interested in electronic sound and its origins in Great Britain. For the first time details are set out on over 100 music-makers active before 1970, to reveal the untold story of early British electronic composition. After six years of research and dozens of interviews, Helliwell has amassed information never before brought to light in this fascinating subject. For people interested in early analogue synthesizers and Radiophonic Workshop era musique concrete, this volume will be essential reading. A specially compiled 15 track CD of mainly unreleased early electronic tracks comes with the book, copies of which will be on sale.
The programme includes:
Mr. Benn - The Spaceman (1970)
FC Judd: Mad Motors (1974)
Ken Gray Electrosculpture extracts (1976)
Expo Parade (1958)Hazel Swift:
Shirt Factory (1963)
Stuart Wynn Jones: Short Spell (1956)
William Pye: Scrap to Sculpture (1971)
The Post Office Tower (c.1968)
Discussion with composers Laurie Scott Baker, Ron Geesin, George Newson and Ian Helliwell, chaired by Angus Carlyle.
www.fabrica.org.uk
Ian Helliwell
---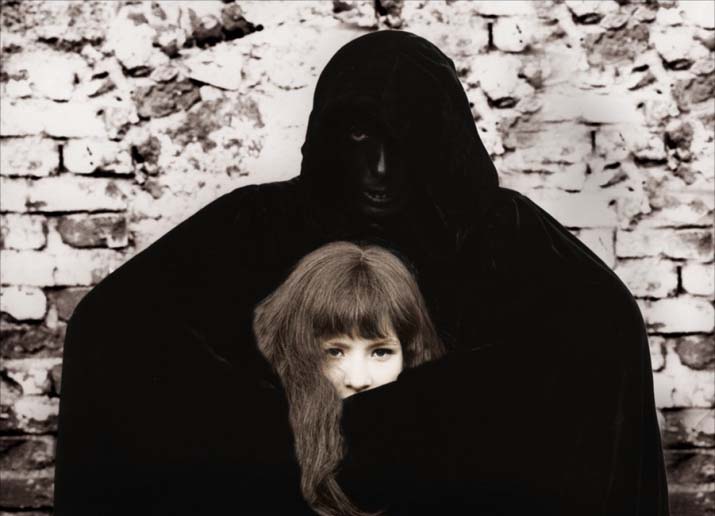 Thursday 25th February at 7.30pm (Doors 7.20pm)
in the Friends Meeting House, Ship St, Brighton, BN1 1AF
Valerie and Her Week of Wonders
(Valerie a ty´den divu)
Jaromil Jires, 1970, Czechoslovakia, 78 mins
Based on a surrealist novel by the poet Vitezslav Nezval, 'Valerie...' is among the most beautiful oddities of the Czech New Wave.
Jires' feverish, non-linear, gothic fantasy follows the plight of Valerie, no longer a child, and finding her idyllic village transformed into a nightmarish carnival of vampires, magic and ritual. Identities become fluid, family and friends are possessed, priests become predators, while magical jewellery could somehow save the day…
Jires crystallises a sense of the mystical and captures it ravishingly on celluloid - just at the moment when Soviet state communism threatened to (and eventually did) suppress an entire generation of provocative new directors.
'A work of both visceral immediacy and lingering allure, Valerie and Her Week of Wonders is a uniquely influential film, one of intoxicating sensation and unconscious immersion' Slant magazine
'It's overall effect is stunning' Time Out
+ Rare Svankmajer on 16mm: The Ossuary (Jan Svankmajer, 1970, CZ, 10 min, 16mm). A 'horror documentary' starring Sedlec's Monastery Ossuary, which is constructed from over 50,000 human skeletons. Svankmajer's live action, dense collage pays homage to Czech artist Frantisek Rint's obsessive creations (including skull pyramids, crosses, a monstrance and a chandelier containing every bone of the human body). + The Last Trick (Jan Svankmajer, CZ, 1969, 12 min, 16mm) Svankmajer's first film, influenced by his work at the Laterna Magika Theater, depicts an absurd, deadly battle between two magicians
---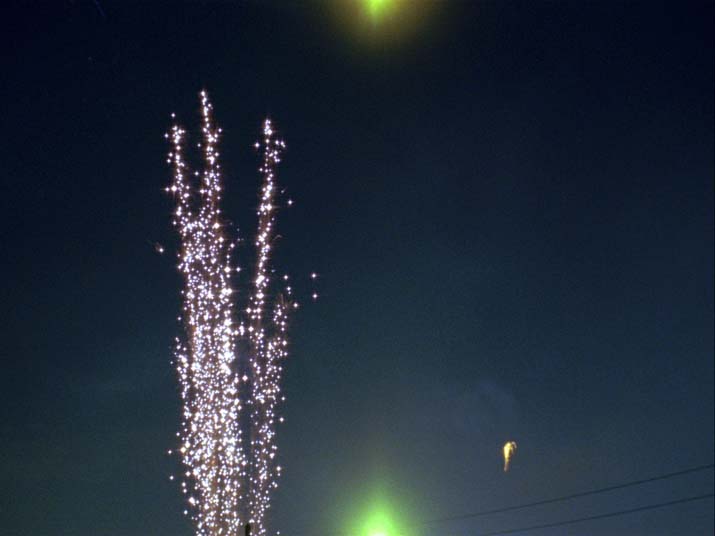 Saturday 12th December at 4.30pm at the Sallis Benney Theatre
Neither God nor Santa Maria...and further Mysteries.
+ Live: Blood Stereo
at the Sallis Benney Theatre
Myth, hand painted abstract visions and more in a programme of acclaimed new artist cinema from festivals around the world. Plus archive classics unveiling a nocturnal realm of dream logic and poetry. And easing you into the yuletide spirit an opening sound work from Blood Stereo.
Neither God nor Santa Maria
(Sin Dios ni Santa María)
Samuel M. Delgado & Helena Girón, 2015, Spain, 12 mins
Jack's Dream
Joseph Cornell, 1938-70, USA, 3 mins
Sound of a Million Insects, Light of a Thousand Stars
Tomonari Nishikawa, 2014, Japan, 2 mins
Bells of Atlantis
Ian Hugo, 1952, USA, 9 mins
Means and Ends
Bonnie Begusch 2014, USA, 5mins
Eaux D'Artifice
Kenneth Anger, 1953, USA, 16mm,12 mins
Spectrum Analysis (2015, 4`00) + King Size Frame (2014, 2`25)
Ian Helliwell, UK
Blanket Statement #2: All or Nothing
Jodie Mack, USA, 2014, 3 mins
'Sea of Vapors
(Meer der Dünste)
Sylvia Schedelbauer, 2014, Germany, 15:00 mins
Early Abstractions No. 10: Mirror Animations
Harry Smith, 1957, USA, 3:30 mins
+ Blood Stereo (Live performance)

---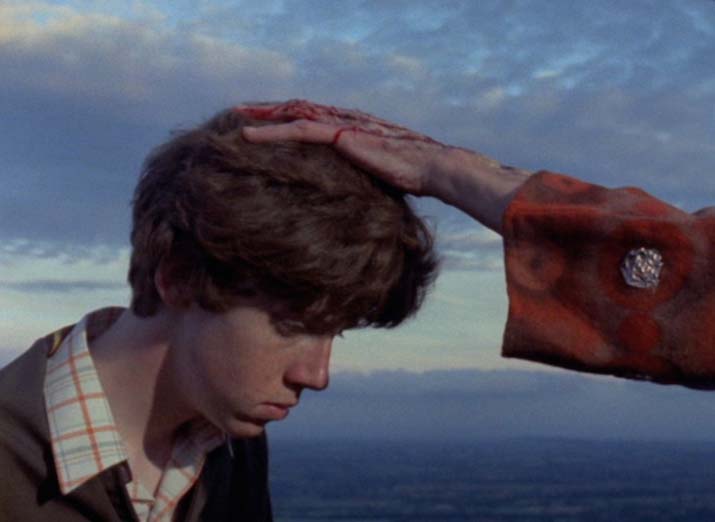 Sunday November 15th at 7pm
at the Sallis Benney Theatre
Part of CineCity 2015
Penda's Fen
Alan Clarke / David Rudkin UK 1974 90 mins
Introduced by writer and curator Gareth Evans
+ Opening Soundpiece by Embla Quickbeam
A rare 16mm screening of Alan Clarke's remarkable BBC 'Play for Today' - one of the visionary masterworks of British television drama. Set against a backdrop of the Malvern Hills, it follows the teenage son of a pastor, whose arch-conservative worldview begins to unravel in a series of mystical encounters with angels, demons, Edward Elgar and the pagan King Penda - a journey of self discovery that confronts questions of nationhood, religion and sexuality. 'PENDA!!!'
'An unforgettable hybrid of horror story, rites-of passage spiritual quest and vision of an alternative England that has been hailed as one of the most original and hauntingly ambitious British films of the last half century.' The Guardian
A revised and expanded edition of 'The Edge is Where the Centre Is' - a beautiful small press publication exploring the film with articles by Evans, Rudkin, William Fowler and Sukhdev Sandhu - will be available on the night.
Embla Quickbeam (Rowan Forestier)
Artist Rowan Forestier opens the evening with an immersive sonic exploration using field recordings, found objects, home made sound making devices and tape manipulation.
Embla Quickbeam Homepage
---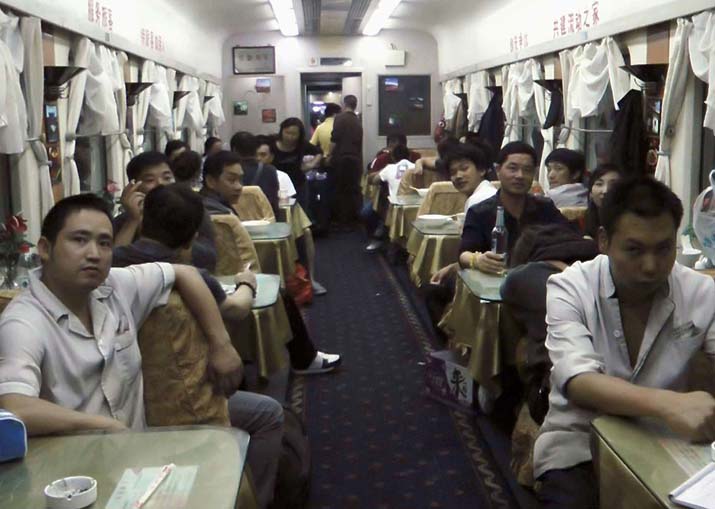 Thursday 15th October at 7.30pm
at The Sallis Benney Theatre
The Iron Ministry
JP Sniadecki, 2014, USA / China, 83 mins
'In motion, in thought, ears and eyes wide open!' (Film Comment). Somewhere in China, crammed into a train of unknown destination, men, women and children talk, kill time, eat and sleep. Snippets of overheard conversation reveal popular opinion, fleeting relationships, insights, while outside - hurtling at breakneck speed - vast panoramas and cityscapes flicker into momentary existence.
As a one man crew, American filmmaker Sniadecki filmed The Iron Ministry over a period of three years while riding across China's sprawling railway network, editing the footage into one fluid journey. An affiliate of Harvard's 'Sensory Ethnography Lab', Sniadecki's camera is rarely still and, aided by the remarkable sound design of Ernst Karel, immerses the viewer headlong into the heightened visual and sonic abstractions of the train's material environment —the squeals of locomotion, a power cable slicing across the sky—all the while maintaining an intimate sense of its human scale.
Raw, impressionistic, chaotic and unforgettable, Sniadecki's experimental documentary uses a China in motion to craft a unique metaphor for modern society.
'Absorbing... The Iron Ministry turns the chaos of modern China into dense, frantic poetry' Indiewire
'Vivid and mysterious and full of life.' NY Times / Critics Choice
+ From the Harvard Sensory Ethnography Lab, two early films from the directors of Leviathan (2012)
The High Trail
Lucien Castaing-Taylor, 2010, USA, 7 mins.
In the monumental American West, we are acoustic eavesdroppers on a man petting his herding dog, while we are visual witnesses to the progress of their charges. Part of a series of short films tracking shepherds through Montana as they take their flocks on the long trek to the Beartooth Mountains.
7 Queens
Véréna Paravel, 2009, USA, 22 min.
Recorded during an unmapped, extended (anti) ethnographic walk beneath the elevated tracks of the #7 subway line in NYC, Paravel's first film documents spontaneous interactions along the route.
---
Thursday 17th September at 7.30pm
Fabrica Gallery / Duke Street / Brighton
In collaboration with Bijou Electric Empire Forever
The Seashell and the Clergyman (La coquille et le clergyman)
Germaine Dulac, 1928, France, 31 mins. 16mm presentation
+ Early films from the French Avant-Garde
Anemic Cinema
Marcel Duchamp,1926, France, 6 mins.
Le Retour a la Raison (Return To Reason)
Man Ray, France, 1923, 3 mins.
Ballet Mecanique
Fernand Léger / Dudley Murphy, 1924, France, 16 mins.
Brumes D'Automne (Autumn Mists)
Dimitri Kirsanoff, France, 1929, 12 mins.
---
Tuesday 1st September at 7.30pm
Fabrica Gallery / Duke Street / Brighton
In collaboration with Bijou Electric Empire Forever
The Cool World
Shirley Clarke, 1964, USA, 105 mins.
+ Bridges Go Round
Shirley Clarke, 1958, USA, 4 mins x 2