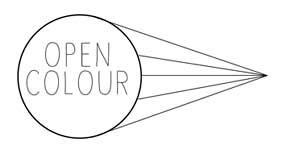 NEXT SHOW - SO GOOD TO BE BACK! PART OF CINECITY 2023:
---
Sunday 12 November 2023 at 3:00pm
at ACCA - Attenborough Centre for the Creative Arts
Gardner Center Rd, Falmer, Brighton BN1 9RA
THE MOTHER AND THE WHORE

La Maman et la Putain
Jean Eustache
France / 1973 / 217m
French with English subtitles
Screening in a new restoration from Janus Films
After the French New Wave, the sexual revolution, and May '68 came The Mother and the Whore, the legendary, autobiographical magnum opus by Jean Eustache that captured a disillusioned generation navigating the post-idealism 1970s within the microcosm of a ménage à trois. The aimless, clueless, Parisian pseudo-intellectual Alexandre (Jean-Pierre Léaud) lives with his tempestuous older girlfriend, Marie (Bernadette Lafont), and begins a dalliance with the younger, sexually liberated Veronika (Françoise Lebrun, Eustache's own former lover), leading to a volatile open relationship marked by everyday emotional violence and subtle but catastrophic shifts in power dynamics. Transmitting his own sex life to the screen with a startling immediacy, Eustache achieves an intimacy so deep it cuts.
Introduced by film curator and lecturer Dr Martine Pierquin
Tickets £5 / £3 (cons) in advance through ACCA
More details and all festival screenings at Cinecity 2023
Further Reading:
An Anti-Epic Clash of Private and Public Mythologies Slant magazine
'A work of strange, ineffable power...' RogerEbert.com
Where to begin with Jean Eustache
---
Open Colour is a film group bringing independent, experimental and rarely screened cinema to Brighton, UK. Coming Soon: Has the Film Changed or Have You Changed? Cinema Re-modeled Season.
Contact info@opencolour.co.uk
Follow us on Twitter and Facebook
OPEN COLOUR'S SCREENING ARCHIVE
Open Colour is part of SCREENSHOT - Alternative Screenings Network in Brighton
---
The Open Colour Series was made possible through the support of

...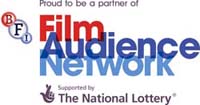 .
---